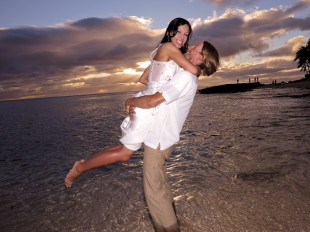 DREAM WEDDINGS FACEBOOK FEED
Time to come to Oahu to get married! Act quickly! ... See MoreSee Less
Those Cheap Flights to Hawaii Are Finally Here
With cheap flights available from Hawaiian Airlines, United Airlines, Alaska Airlines, and Delta, it looks like an all-out airfare war has started. And flights to Hawaii are on-sale now for only $344 ...
Can't wait for October!!!
I agree! :) see you in October :)
I think that's pretty cool if you ask me. Lot's of water shots in this set. What happened was that it started raining after the ceremony (check out the rainbow).

Rain messes up hair and a lot of other stuff. And well, to make everything a bit more consistent in looks, the easiest thing to do is hop in the ocean. ... See MoreSee Less
These are beautiful Steve!
Isn't that strange, Hawaii didn't make the list for beach weddings. We got beat out by....Mexico? ... See MoreSee Less
I think the pull here is the all inclusives for adults. When Hawaii adds that then you will rank number one! We loved our beach wedding! It was perfect!
Well, it's CNN. Nuff said.😁
How did that happen? I mean they are finding head and various other body parts in bulk on their beaches!
Load more
CURRENT HONOLULU WEATHER