I love junk food.  Wait; I take that back.  I love "great junk food." There's nothing that a great donut, a thick piece of cheesecake, or a delicious hot dog, can do but brighten my day; and this is what Farkles did for my week. They made me a rainbow.  Farkles is a small walk-in snack shop located in central Chinatown that features a wide selection of excellent tasting hot dogs.  They are pretty darn awesome.
But don't just take my word for it, check these excellent Yelp reviews.
"The Old Disgruntled Veteran stopped in yesterday and tried the "Chicago Style" Dog. It was exactly, precisely like the dogs we used to eat back in Waukegan during the early 1980′s. Yum-Yum!!! Been so long since I had a decent Windy City Dog. This is going to be a regular Chinatown stop for me." – Jim C says.

"I've never tried a Chicago dog in Chicago, but I've had tried Chicago dogs in various places on the mainland that we're reputable. I've got to say, Farkles has a pretty damn good Chicago dog. So good, next time Obama stops by on the island again, he should get one here, being spent most of his professional career in Chicago. Imagine the PR that it brings to both cities!"  - john H (been around the world, son of a chef.)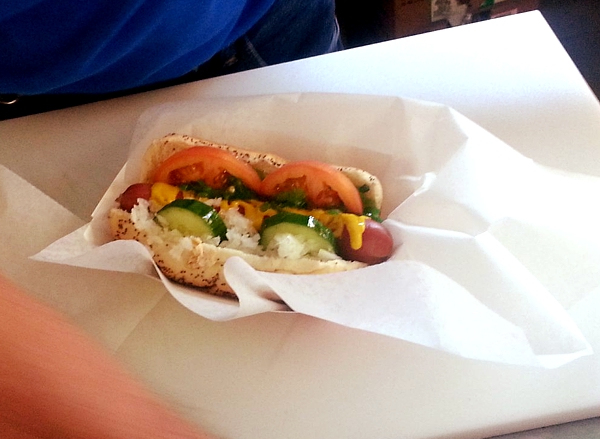 Their authentic Chicago Dog.  The Hot Dog is flow in from Chicago, via a supplier from Los Angeles.  Many of the ingredients such as the relish are shipped in directly from Chicago.  Ketchup is a huge "no-no" on dogs in Chicago.  I had no idea!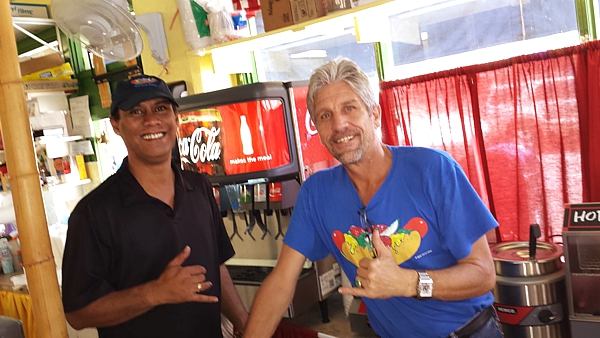 The Owners, Charlie and Marc.
I probably know what you're thinking here.  You're shaking your head saying, "Steve, why should  I go to Farkles when I could eat at an authentic Chinese restaurant in Chinatown?  I didn't come to Hawaii to eat a hot dog."
My answer:  Why not do both?
Farkles is the perfect snack shop to buy a hot dog or sandwich to hold you over while you follow the Miss around Chinatown.  And best of all, if you only order one hot dog, their meal will not fill you up to the point where you cannot enjoy other great restaurants nearby.  So have a sample of the "Windy City" in sunny Oahu.  Then walk it off, and sample another restaurant; or return for a second round!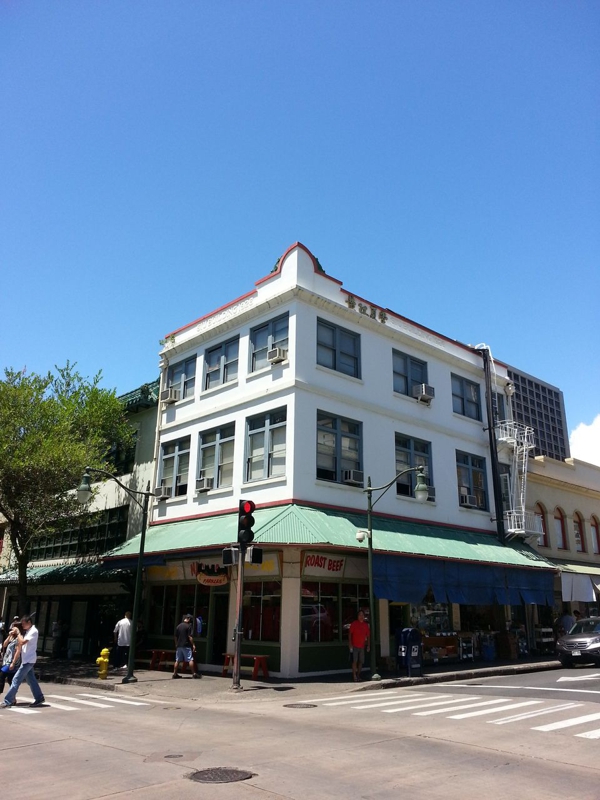 Farkles is located on the corner of Maunakea and Hotel Street, kitty-corner the Honolulu Police Department.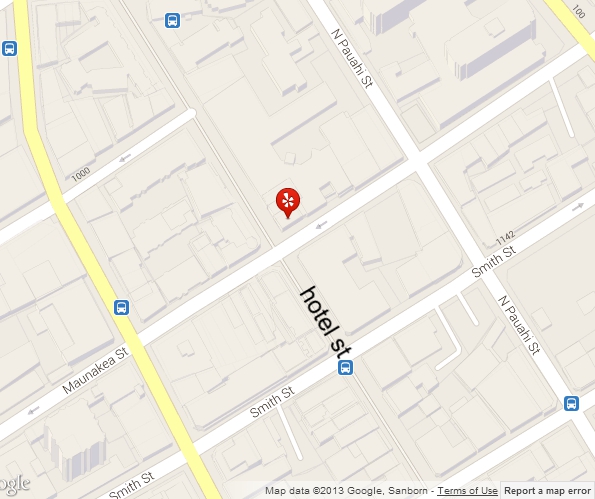 102 N. Hotel St
Honolulu, HI 96817
Click here for their yelp link.
There is no need to call for reservations.  Just walk in and order.  If you need any help figuring out what to get, just ask.