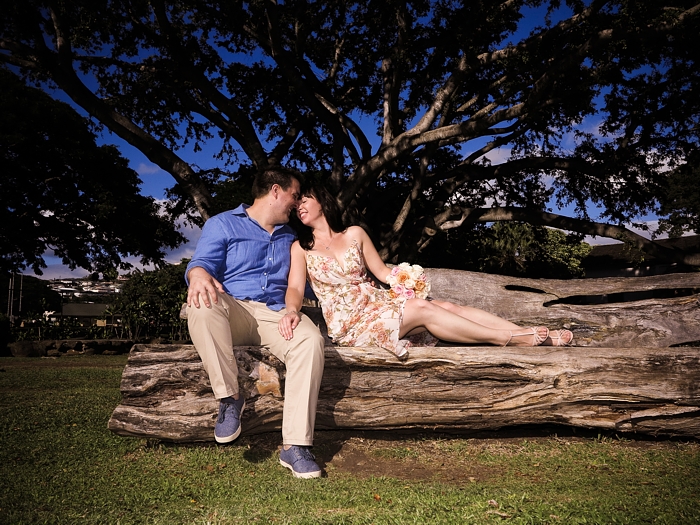 Now that's a different pose I haven't done before…
ALL WORK AND NO PLAY?  I SAY NO WAY!
February is always an interesting time of year for me.  There's the Superbowl, then there's Valentines Day, then there's Chinese New Year (which is bigger than New Years Day for my family.)  Lots of opportunities to eat, yell at the television, fall in love, and eat more.  Oh, then there's of course…my job, which is planning weddings.  February is a so-so time of year when it comes to busy-ness for me.  I don't have many weddings this month.   I do though, have a lot of inquiries.   It doesn't start getting busy till the summer.     Okay, without further delay, here are the pics of the month.
2.1.15 – Superbowl Sunday!  NO WORK!
I don't work on Superbowl Sunday, like the rest of America.   I'm sure you don't too!  What a game…that's all I have to say.   Oh, and I was cheering for New England, and that play-call to pass it on 2 and goal was definitely a legitimate call.   I don't think it was necessarily a bad call.
2.5.15 – Vow Renewal at Ko'olina + Family pictures
The wind has been pretty strong lately.   I mean…really strong.  Today, there were about 35 mph winds?   It was so strong I couldn't shoot my normal Ko'olina angles because hair and 35 winds don't really go well together.  This new angle though, is pretty awesome.
2.7.15 – Big Wave Wedding at Pupukea
The waves were not 30 to 40 feet, but they were pretty big at Pupukea.   Weather was perfect too.   I have more weddings in the next two days.  Have to make this blog short so I can get some zzzz's for tomorrow.   Ha!  I'm joking.  I'm going to watch Biggest Loser on Hulu!
Access Token not set. You can generate Access Tokens for your Page or Profile on
fb.srizon.com
. After generating the access token, insert it on the backend
2.8.15 – Ko'olina Wedding
Todays wedding was on a Sunday and traffic heading to Ko'olina was horrible.   Freeway construction on Sunday closed down the three right lanes on the H-1 West.   I still got there early, but seesh, traffic was bad.   Luckily, my couples was on-time, and we were able to get a lot of awesome shots.  The waves were big today.  Not really big…but big.
2.9.15 – Ko'olina Wedding
The wind is hitting Oahu pretty hard on the Windward side (East side) of Oahu.  Luckily, Ko'olina, which resides on the west side of Oahu wasn't as bad.   I was able to get some great keepers.  No wedding till Valentines Day!
2.15.15  – Ko'olina Wedding
This morning, I had my worse encounter with food poisoning in my life.  I literally threw up for 4 to 5 hours straight.  I was extremely fatigued and had a hard time putting one foot in front of the other.   My bones, joints, and everything else in between hurt so much that I couldn't change my clothes, so I ended up attending the wedding in board shorts and a dress shirt.   Operating on 1/16th of my normal energy levels, I got the shots I needed.  And I think they shots came out very awesome.   A couple hires me to plan and photograph their wedding, I'm showing up unless I have to go to the hospital.  It take more than food poisoning to stop me from doing my job.
2.18.15 – Sunset Shots for my wedding on February 15th ~ Magic Island.
My couple who got married on February 15th, actually wanted to get married on the 14th, Valentines Day.   The problem was that on the 14th, a huge cold front had rushed into our islands, brining with it high winds and massive rain.  So late in the week, before their wedding, we decided to move their wedding date to the 15th.  Because of their new wedding time, their dinner plans had to change, thus causing us to change the plans of their sunset photoshoot, to another day.   Moving the date worked out well for me anyway, because on the 15th, I was sick as a dog.
We ended up shooting their sunset shots over at Magic Island.   Magic Island to me, is a great place to take photos, a horrible place to get married.  It's really too busy there to get married.   Despite my opinion though, many couples still choose to tie the knot there because it's very close to Waikiki.
I got a lot of fun shots here.   They got some fun shots too!  I gave my couple a ride back to their hotel in my car and they snapped a few selfies while we were driving back.
2.19.15 – Bride's day out with her girls ~ Magic Island
One of clients uses my services quite often.  It all started with their parents vow renewal, then it was their kids baptisms, and this time it was their sister's bachelorotte trip to Hawaii.  Yup, the girls left their men in California and flew to Hawaii for a week to remember.  They booked me for a single photo session on the beach.
Their original shooting day was February 20th, but bad  weather forced us to move up the date to the 19th.  Guess what?   Another freaking cold front.   And a lot of wind too.  Let me just get this out of the way. 20mph plus gust and hair, do not get along.  Posing was very limited because of the weather.   Not to mention, the locations around Magic Island that I could utilize.   Mother Nature was not friendly to hair or clothes.   But that doesn't mean I couldn't work with what was given to me to get great shots.
I guess that's what makes me quite the awesome right?  hahaha.
2.23.15 – Ko Olina Wedding – Awesome shots in the vog
When the tradewinds stop blowing here in Hawaii, the volcanic fog (VOG), ends up traveling up to Oahu.  This does wonders for photos, not to wonderful things for allergies.   Vog can sometimes turn sunsets very red, or very yellow.  Today though, it didn't do much.   I got some very memorable photos of a wedding ceremony with a very very curious child that made photos too easy to take.