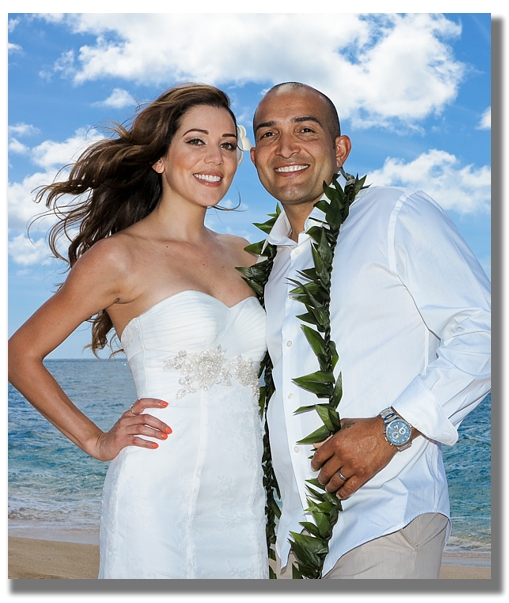 WELCOME TO
DREAM WEDDINGS HAWAII!
If you made it to this page, this means you probably surfed in through one my sponsored Google links.  This isn't isn't my true home page, just one I created to track how effective those sponsored links are (sorry, I have to track it.  Those sponsored links are expensive!)
My real homepage can be found by click on the HOME button above, or by clicking here
KEEP READING THOUGH, as I did include some starting information here, so this page isn't completely useless.
A LITTLE BIT ABOUT MY COMPANY
My company, Dream Weddings Hawaii, started in 2001, is a small and tiny, yet effective full service wedding planning company.  Think of me as your one-stop shop when it comes do your Hawaii wedding ambitions.
There's only one employee, one boss, and one custodian around here, and that's me…Steve Young!  I do everything!  Regarding wedding planning, I'm a hybrid as I not only make sure everything is perfect for weddings, I also function as a photographer and videographer too.  All other services I contract out to the only the best vendors on the island.
A LITTLE BIT ABOUT ME
I'm a former comedy screenwriter/television producer, turned wedding planner.  I have about a decade worth of wedding planning, 3000 plus weddings, under my belt. Photography and Video production: well I've been doing that professionally since I was 19.  19 is not typo by the way.  I skipped the college life to enter the chaotic demands of the real world.
HOW TO GET STARTED
Okay, so getting started is pretty easy.  I'll break it up into three easy steps to simplify everything
IF YOUR WEDDING IS SOON, SKIP TO STEP 3!  YOU NEED TO CONTACT ME ASAP.
Since you didn't land on my true homepage, you need to go there when you can.  Get lost in my site, read my articles, view my packages, and get an idea of what works for your wedding.
Contact me.   You can call me, email me, or even text.  My contact information is plastered on the bottom of every single web page, so its easy to find.
And well…that's it for now!  Pretty easy right?  Hope to hear from you.