OCTOBER 18, 2014 UPDATE:  It's raining a bit here in Hawaii, but that didn't stop our wedding at Sherwoods.  We had a break where we were able to do the wedding grab a handful of great shots.  Here is just a taste of the pictures we got today.  No re-shoot is necessary.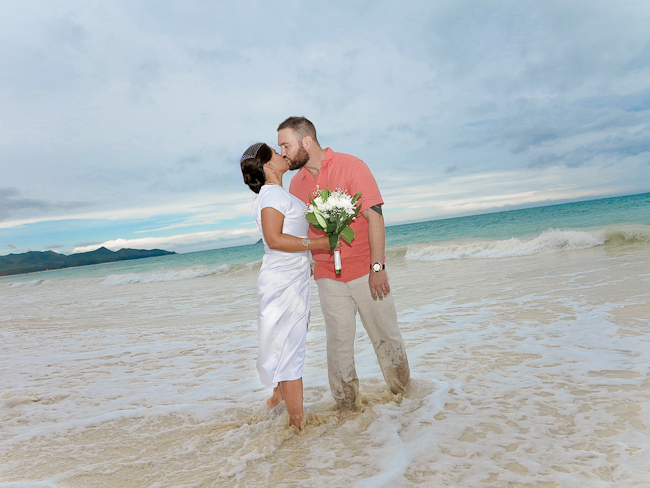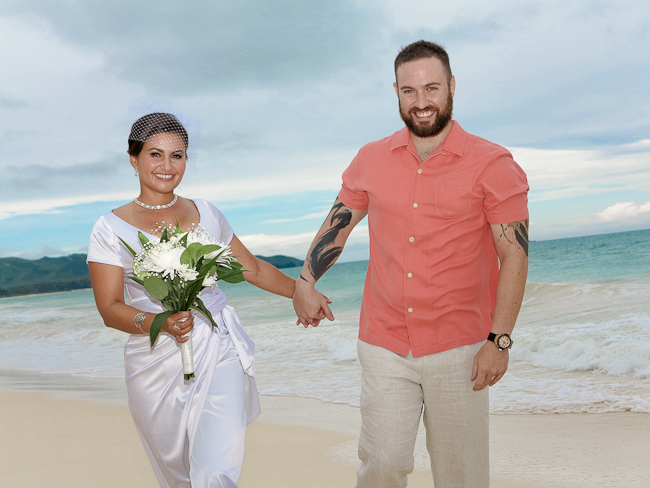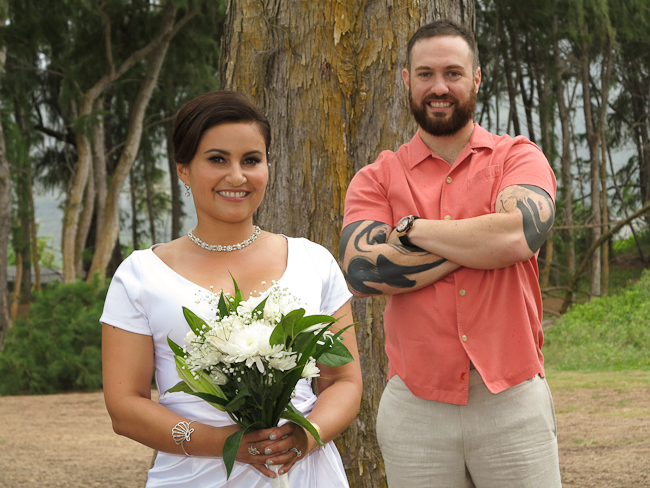 Aside from weddings, weather wise, I have no idea how the rest of the state is fairing.  Where I live, it's raining just a little.  We definitely have thick storm clouds.  But there are no high winds, lightning, or storm like rain weather to worry about.  It's just very very cloudy.  The only thing that I'm ticked about is that our local ABC provider messed up on my football DVR!   They broke to a Hurricane Ana update before the Florida State – Notre Dame game.  Then, they cut to the classic Lone Ranger tv show instead of cutting to the football game!  What the hell man.   That just ruined my day.  Oh well…at least I have NFL football tomorrow.
---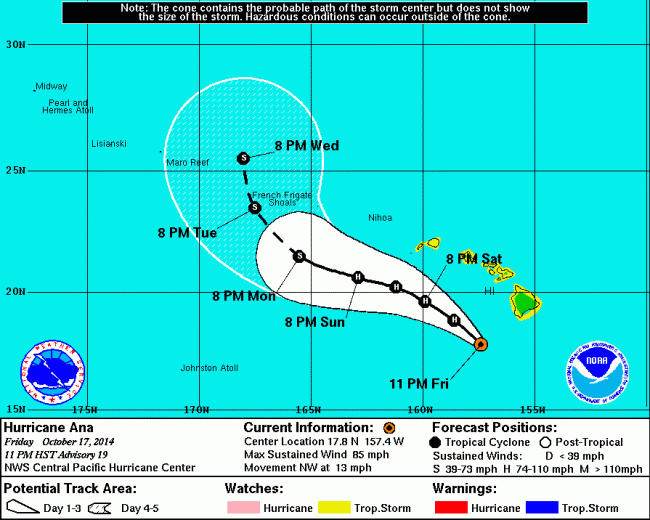 UPDATE OCTOBER 18, 2014:  Great news!  Hurricane Ana is passing far south of the Hawaiian Islands.  Concerned news is that we may still have "bad wedding weather.  Yes, that means rain, and lots of it.  I have a wedding tomorrow at 1pm, but right now, I am waiting to see what happens.  If the storm moves a little more south, we are in the clear.  That is happening as I type this actually.   Right now, at 12:27am we have actually have blue skies (at night), as I can see the stars here above my house.  It's a little humid, but if this weather holds, I'm good for the wedding today.
The wedding today at Magic Island had to get cut short because of bad weather.  I was still able to get some dramatic shots off though.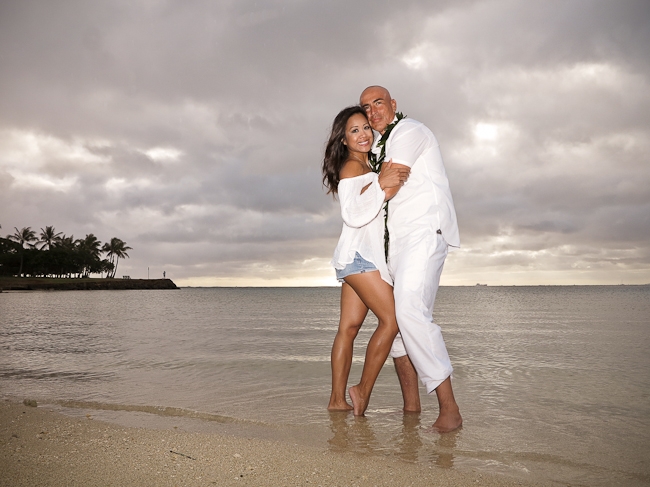 From today's wedding at Magic Island.  Yup, that's storm clouds from Hurricane Ana.  We're finishing up blue sky shots on Monday.
It looks as though "Tropical Storm Ana" will more the likely turn into a Hurricane by Wednesday and head towards Oahu.  I do have a wedding slated for Sunday and we  are looking to moving it to Saturday.  We'll see though. There is no doubt that Hawaii has definitely seen more than its fair share of hurricanes this year.  According to the nerdy weather people, this is primarily due to the "La Nina" effect which has to do something with the eastern portion of the  Pacific Ocean being usually colder than usual.  How this causes hurricanes or bad weather, I have no idea.   All I know is that this year, its been a lot more humid than normal.  For all the years that I've been living in Hawaii I cannot remember the last time I had to take a shower twice in one day.   Yes, on some days it's that bad.   It's still not as bad as Florida though.