Hawaii Wedding Video Services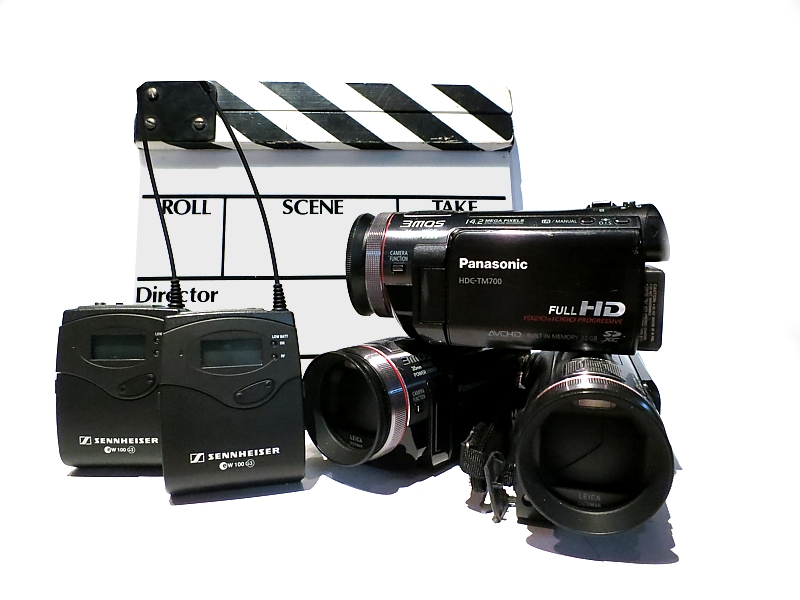 WEDDING VIDEO OPTIONS
My company's video services can be added to any package, ordered by a stand alone service, and also comes with your choice of doughnut! (that last part was obviously a joke)  Here are some reasons why you should think about adding video coverage to your package:
YOU HAVE A RECEPTION BACK AT HOME –  You ran away to get hitched and have a reception planned back home.  The video is a great way make your guest jealous of your Hawaii wedding.
FOR LOVED ONES WHO COULDN'T MAKE IT DOWN – If your parents, grandparents, or any other loved one couldn't make it to your Hawaii wedding, give them the best seat in the house with crisp video and audio for your wedding
FACEBOOK, SOCIAL MEDIA CRAZY – All videos are archived online are "sharable" (which is not a word) on all social media sites, websites, you name it.
1 CAMERA, CEREMONY VIDEO COVERAGE - Wedding ceremony recorded with a single HD video camera in AVCHD format, uninterrupted, on a tripod from beginning to end. Footage is unedited, not color corrected. Audio is enhanced to make sure bride, groom, and minister's audio is clear.

Video is archived and streamed on vimeo indefinitely. Password protected streams are available if interested. An example this coverage can be found here
$200
2 CAMERA, VIDEO EDIT UPGRADE - In order to utilize this line item, you must purchase the 1 CAMERA CEREMONY COVERAGE line item first. This upgrade includes 2 additional cameras, which will give you 3 camera coverage for your entire ceremony.

The video will be edited and color corrected in AVID SYMPHONY, and audio corrected. There are also 2 slideshows which that are added to the ceremony to complete the arc of your wedding story. An example of this video can be found at the top of this page

$400
BLURAY UPGRADE - Bluray will one day become the standard to which all media is delivered (and this day is very close). If you do not purchase this upgrade, your video will be delivered in standard definition 16x9 format on a DVD.

By upgrading to Bluray, the I will be able to deliver to you a copy of your wedding in HD.


$150
Our Hawaii Wedding from Steven Young on Vimeo.
An example of 3 camera video coverage.