Oahu Wedding Packages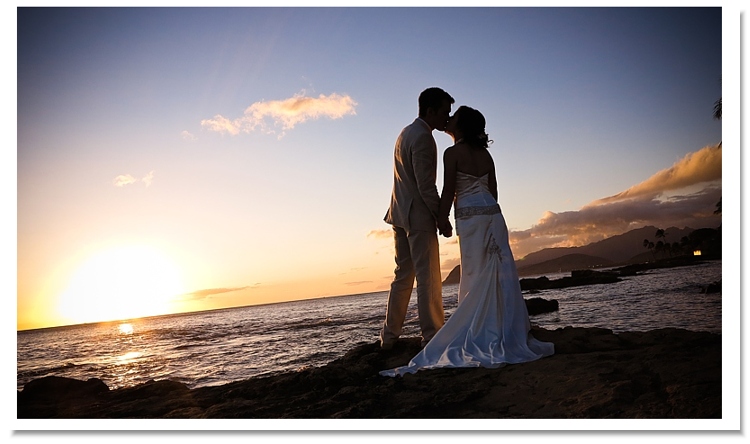 This picture was taken on the west shore of Oahu at Ko Olina. Sunsets are pretty awesome here.
OAHU WEDDING PACKAGES
Oahu is the best island to tie the knot if you are an aspiring "Beach Wedding Couple" as we have the most white sand beaches than all of the outer-islands combined. Because of the abundance of white-sand beaches in Oahu, it is relatively easy to find a secluded one. I have to admit, I have a bias towards secluded beaches as they are much more romantic, and also, they are much easier to take pictures.
MY OAHU WEDDING PACKAGES
I have two main packages that I created for your Oahu wedding: the patriot package, and the eloping package. These packages are very basic and include the simplest of elements needed to get hitched in Hawaii.  Many couples choose one of these packages, then add other services such as video, flowers, etc..etc.. to fit their needs.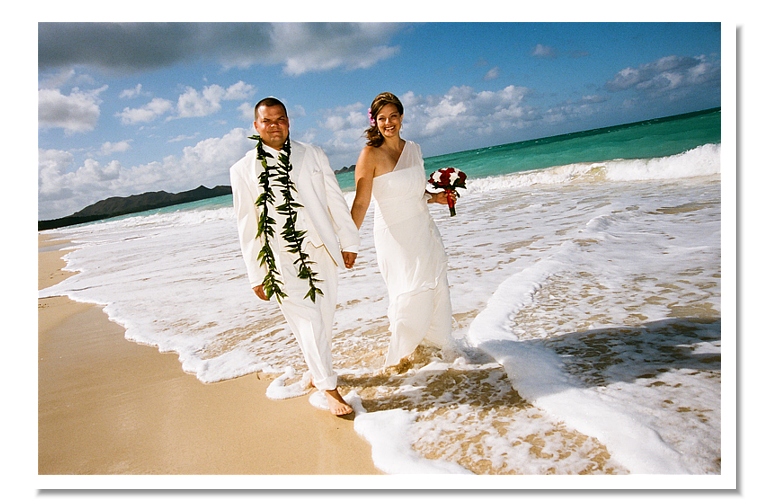 This is Sherwoods Beach, located on the east side of Oahu. It's great on weekdays, very busy on weekends and holidays.
THE PATRIOT PACKAGE
I originally created this package exclusively for military couples who wanted to tie the knot quickly before getting deployed overseas. That exclusivity quickly vanished as our economy tanked, and every couple was looking for a cheaper way to get married. Quick did not mean lower quality of service, or most of all, lower quality of photos. Fast forward to the present, nothing much has changed with this wedding package. You still get a minister, a small photography package with digital photos that are color corrected for a very reasonable price.   This is my most popular package.
MINISTER – ordained and licensed in the State of Hawaii
PHOTOGRAPHY 1 HOUR COVERAGE – will cover the ceremony pictures and posed pictures after the ceremony. The one-hour coverage is good for either blue sky pictures OR sunset,

but not both

.
75  DIGITAL PHOTOGRAPHS – High resolution, printable up to 20×30, exposure and color corrected/enhanced.
COMPLIMENTARY WEDDING PLANNING – All things wedding coordination from A to Z.   I'll help you choose your location, educate you on the wedding process, instruct you on how to get your marriage license, plan your day, and much much more.  In other words, I'll make things easy.
$612.50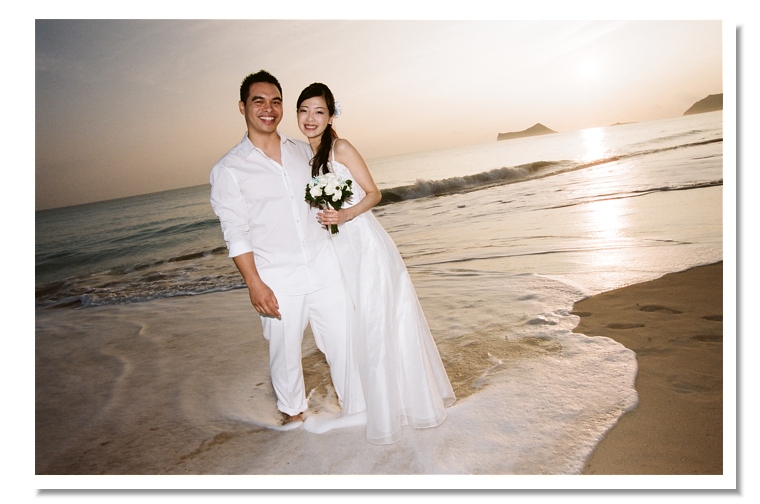 Sherwoods Beach again, but this time at sunrise. 
THE ELOPING PACKAGE
The Eloping Package is for the couple who is picture hungry and is looking for extended photography coverage to cover family pictures, more candid shots (if possible), and blue sky/sunset shots.  If you're wondering why I label candid shots as a possibility, well, it's because not everyone is good at looking good naturally.  Some couples, if they have a background in dance, right proportions, and are bone skinny, do not need to be posed at all to get great photos.  And then there are people like me, the average person, who just need to be posed to make hips and arms look smaller, shoulders broader, relaxed, to make sure they look awesome.
The photography coverage has been increased to 11/2 hours in this package to accommodate capturing both blue sky and sunset photography.
MINISTER – ordained and licensed in the State of Hawaii
PHOTOGRAPHY 1 1/2 HOURS OF COVERAGE – This will cover the ceremony, family pictures, blue sky

AND

sunset photography.
100 DIGITAL PHOTOGRAPHS – High-resolution, printable up to 20×30, exposure and color corrected/enhanced.
COMPLIMENTARY WEDDING PLANNING – Same as the above PATRIOT PACKAGE.   I really didn't want to list this service as I think a company should perform coordination services automatically for small weddings.  It's just really just common sense, right.  But I'll be there every step of the way, from inquiry to your wedding day, to make sure everything runs very smooth, is legal, and there is absolutely no confusion on your part.
$800.00
Video is an example of the video edit upgrade
VIDEO COVERAGE OPTION
You can add video to any wedding package seen here on my website, or secure it as a stand-alone service. A serious consideration should be given to video if you are having a reception back at home, or if you have loved ones who couldn't make it to your wedding. There are two options for video coverage:
ONE CAMERA CEREMONY VIDEO COVERAGE – One camera HD coverage of the ceremony of your Oahu wedding. Includes wireless microphones, 3 DVD's that are not printed. Color correction is not included with this option. For an example of this video, please click here. The video is archived and streamed on Vimeo.com forever.  The video stream can be password protected upon request.
$200.00
VIDEO EDIT UPGRADE – This is an upgrade to the one camera video coverage, so you get everything in the original camera package, and 2 HD cameras to record your wedding ceremony, giving you a total of a total of 3 camera angles. In order to utilize this package, the original "one camera video coverage" option must be purchased. All footage is edited, color corrected, to give you a "television like" documentation feel to your wedding. In addition, two 15 to 20 picture animated slideshows are added to the beginning and end of the ceremony footage. And if you're curious, you do get to choose the music for the slideshow. Most couples that are celebrating a reception back at home, usually purchase this option. The video on this page is an example of what the video edit upgrade would look like.
add
$400.00
this is an upgrade to the 1 camera video coverage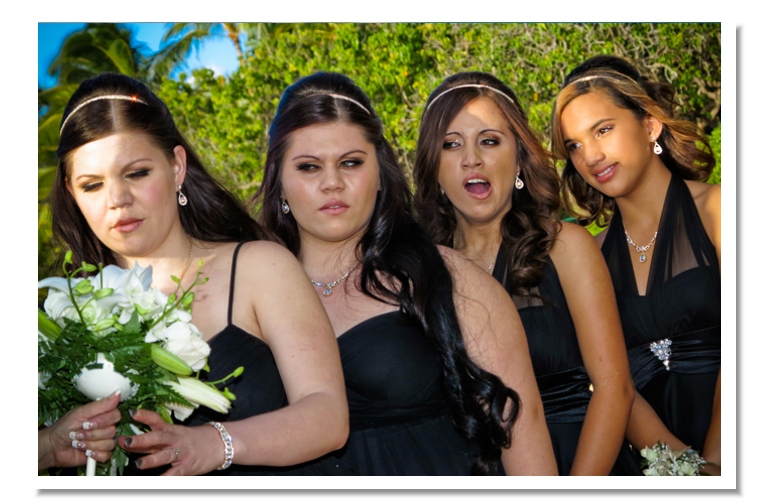 Bored with me yet?
 CUSTOMIZE IT!
Can't find what you're looking for in my packages?  Not a problem.
Every wedding is different, so every couple needs are different. Maybe you don't need my minister's services as your brother will be conducting your wedding in Oahu. Maybe you just need a minister and nothing more! Or maybe you are on a shoestring budget and need something cheap and fast. Whatever the reason, let me know and hopefully, I can customize a package to fit your liking.
To get started give me a call at (808) 479-0685 or email me at info@dreamweddingshawaii.com