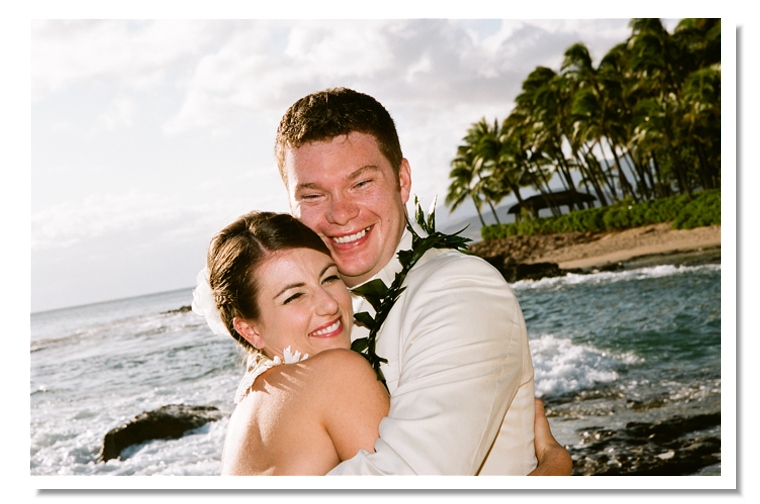 This picture is not taken on the Big Island of Kauai, but Oahu
BIG ISLAND "HAWAII" AND KAUAI WEDDING PACKAGE
My company hasn't been hired to plan many weddings on the Big Island or Kauai.  I can probably count the number of weddings I performed on these islands on one hand.  I have nothing against these islands, it just pans out that I don't get much request to go there.   If you were to book my services for the Big Island or Kaui, I would need to fly over one of my ministers with me because I don't know any ministers on the Big Island.  This can get a little expensive because you would cover air travel for two vendors, rather than just one.
If you are interested in my services, here is a package that I put together for you that might fit your needs.  
And, just as a reminder, if this doesn't fit your ticket, I can always customize something that does.
OUTER ISLAND MINISTRY FEE – Because I am flying over my minister from Oahu, I have to compensate him a little more because he will be giving up other bookings to come your island.
PHOTOGRAPHY 1 1/2 HOUR COVERAGE – Blue sky and sunset pictures.  This will cover the ceremony, family pictures, posed pictures, till sunset.
75 DIGITAL PHOTOS – Each photo taken is exposure and color corrected.
3 CAMERA VIDEO COVERAGE – This is the same services as the 1 camera HD video coverage of your wedding with the video edit upgrade.  It includes 3 camera coverage of your ceremony, which equates out to 3 different angles.  Wireless mics are used to record audio.  All scenes are edited, and color corrected.   And there are two slideshows here to complete the story of this chapter in your life.  Great for receptions.
MAILE LEI – Handmade tea leaf maile lei from Oahu that has some meat to it, unlike the ones sold in tourist locations.  Best thing, it photographs really well, and it last forever
FLOWER LEI – It can be created to match your color scheme, just let me know. This does not last forever, maybe two days at the most.
TRAVEL CHARGE TO OUTER ISLANDS – Inter-island charge to cover airfare for two, rental car, and gas.
$2002.50