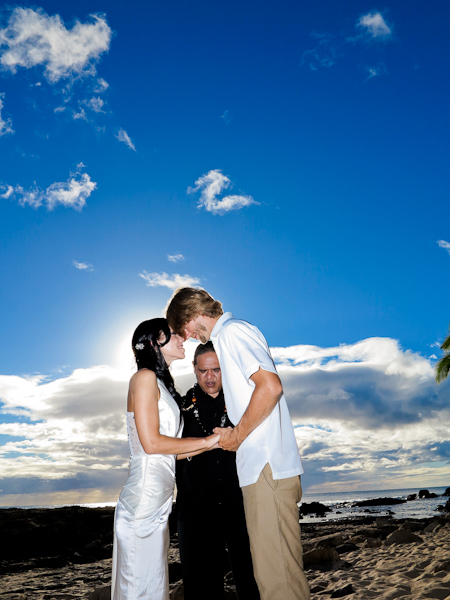 A Ko Olina Wedding 
Lately, my couples have been looking like something out of Rolling Stone Magazine.  In this case, Chad looked like a bass guitarist of a band, and Victoria looked like a certified model off the runway.  Chad and Victoria's kept things easy.  One and a half  hours of digital photography, a limo, and a minister was all they needed to make this day special.  Simple and romantic, just the way I like it.
Since Chad and Victoria were looking for a combination of both blue sky and sunset photos, and for the fact that their wedding party was rather small, I recommended they make things official at a small cove located near the Ko Olina Resort.   Ko Olina is a private tourist resort that includes first class hotels, golf courses, restaurants and shops.  Think of it as a micro Waikiki on the West Shore.    The beaches there are actually public and free for anyone to swim at.   Behind one of their flagship hotels, the JW Marriott, there is a small cove called Ka'ula Bay that is 100% detached from the resort.  This where weddings I can be legally performed without any resort fee!
Without further delay, are are some of their wedding photos.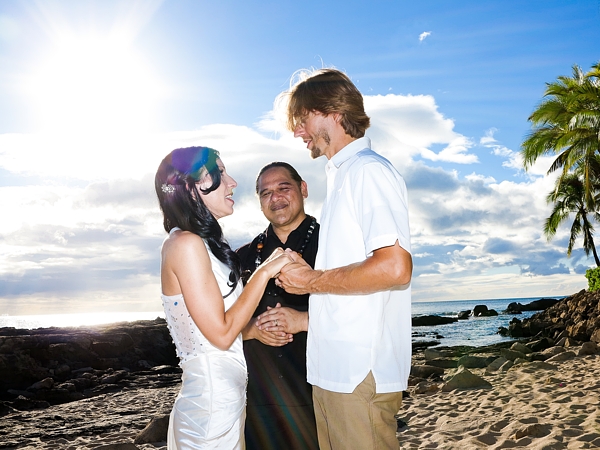 During the vows!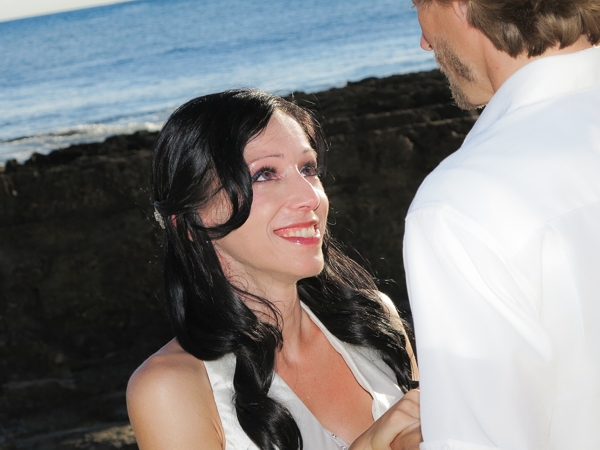 There was actually smallstrands hair in my client's face during this shot.  Removed via the computer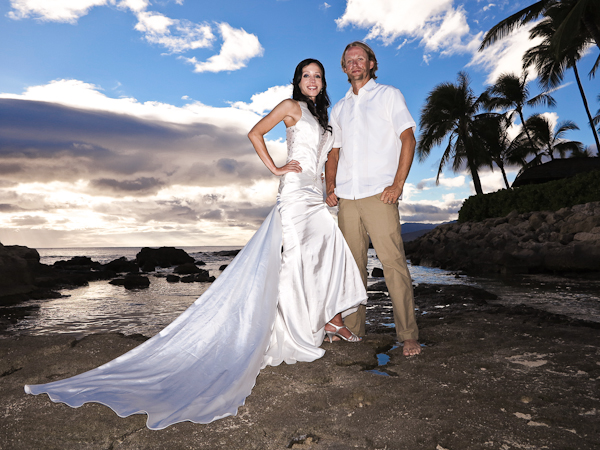 Ko olina, best for palm tree and sunset shots.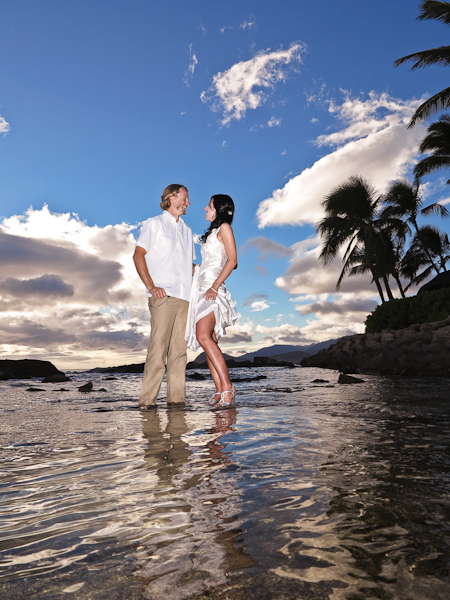 This is the same shot from above, except when a wave washed in six inches of water.  This natural event is rare, so when it happens, you need to be ready.  This is one of my fav's from this collection.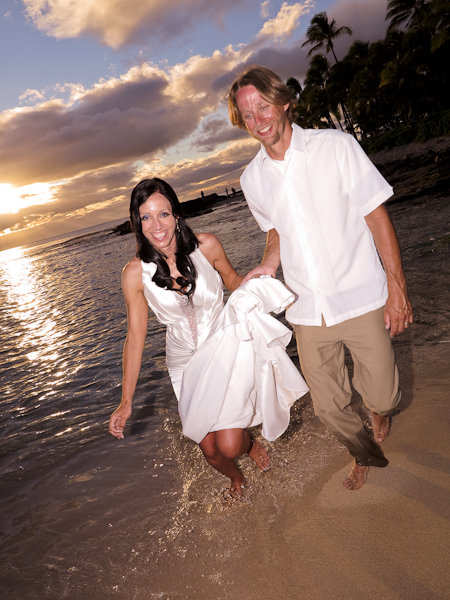 Running in the water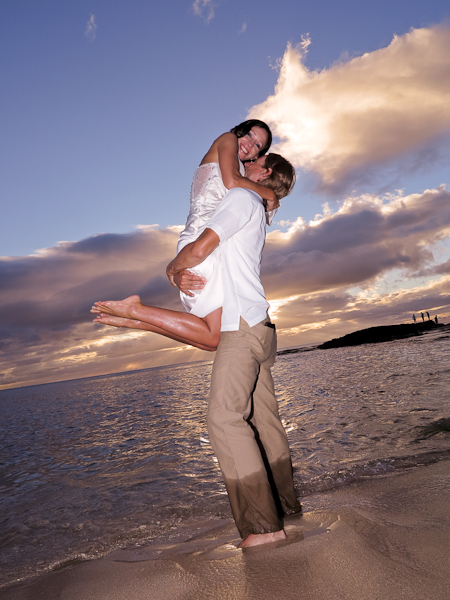 I really like this shot too.  As you can see, the groom has already been in the water.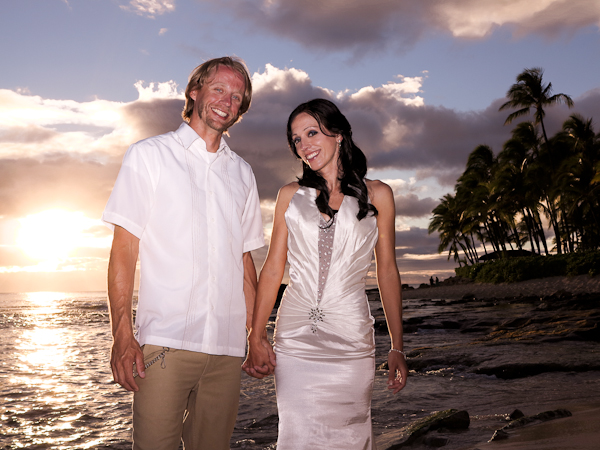 Walking on the beach!  In the background on the right, that is where the ceremony was.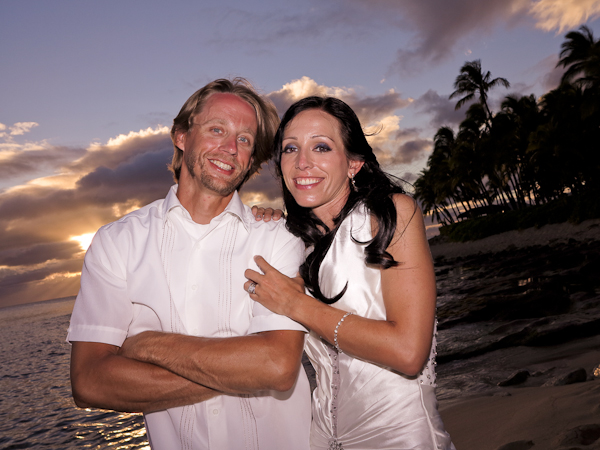 One of my favorite poses.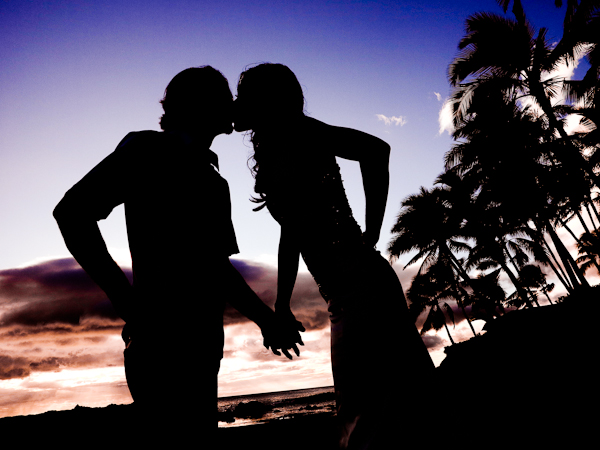 To do this shot, all you need is a slightly strong back light.
Congratulations Chad and Victoria!