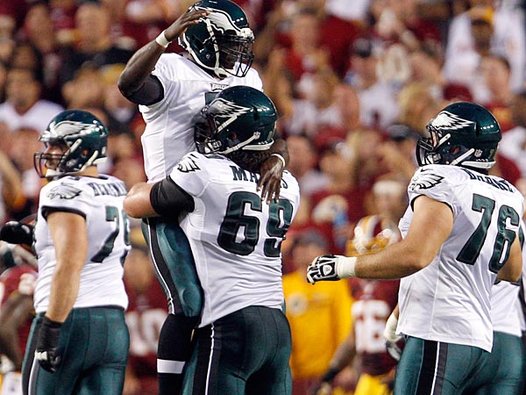 NOT!

 

I bet your eyes brightened up when you read that!  

 
Sorry, I just wanted you to click on this link.  There is no free wedding give away happening.   I'm an Eagles fan.  You know that.  I just had a fun time watching our new Eagles offense and I'm just happy.  We look good!  Well, at least for the first half we looked good.  The game was truly under control by the time the Redskins started a comeback.  One day, when I'm really wealthy, I think I'll offer a free wedding package for someone if the Eagles win the Superbowl.    That should draw some type of free advertising from the media right?   Maybe I should offer the Obamas a free vow renewal?
That is a pretty good idea huh….Hmm…. free wedding if the Eagles win the superbowl.   Hmm….advertising ideas.    One day.  One day.
Anyway peeps.  I'm going back to working on answering inquiries, touching up photos, editing videos, being a workaholic.  I'm just in a good mood now since my Iggles pulled off a win!