This week we've had some really funky weather.  Everyday of the week, we've started out with clear skies.  Then 12pm roll around, storm clouds roll in, thunder, and funnel clouds pop up.   Here are some screen grabs of what's been going on here.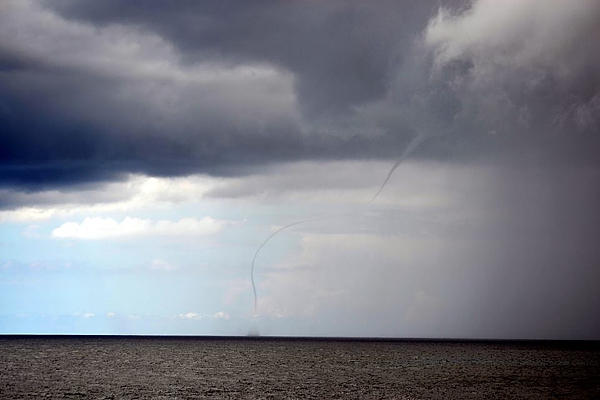 A funnel cloud in  Oahu!  Are you kidding me?   By the way, checkout the blue skies in the pic.  Strange huh.  Blue skies, thunder, rain, and a funnel cloud.  This is on the way to Ko'olina.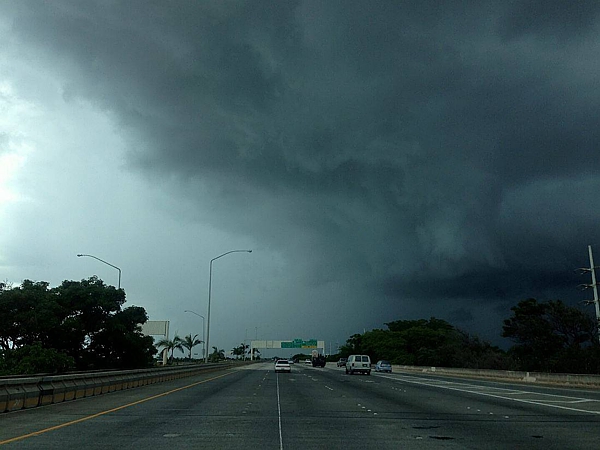 On the H-1 Freeway headed West.  Three hours earlier, we had clear blue skies.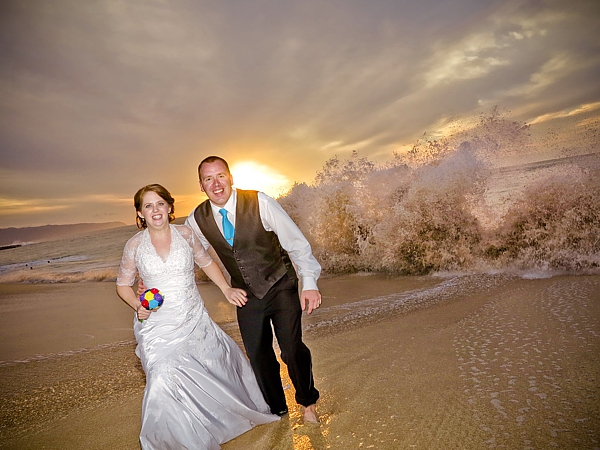 This picture was taken on Monday.  We had bad weather on that day too!  If you look at the storm clouds in the back, you can see that it wasn't the clearest day.  BUT, when that sun popped out, it made all the difference.
Bad weather doesn't exactly mean you're screwed when it comes to getting nice photos.  In many cases, if that sun pops out from behind those storm clouds, the photos can come out quite awesome.  If it doesn't, the photos are rather bland in color.  But they still are not bad….