Alright, before I get your hopes of seeing some couple decked out like pirates, let me pop your bubble and say, "I did have a wedding on Halloween.  It was just a normal wedding."
The wedding took place at the Halekoa,  a military hotel that is actually very very nice.  If you're in the military, you can stay there.  Is it worth it?  Well…  The cost of the rooms vary according to rank.  The higher rank you are, the more you have to pay.  So if you're a high ranking officer, some of the more luxurious hotels out there are cheaper.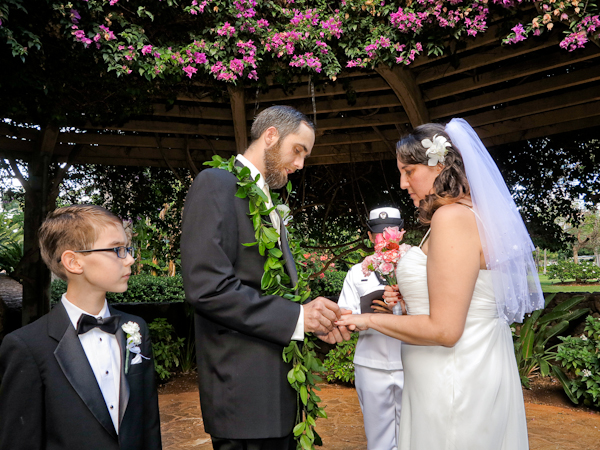 If you notice, that's not my minister that's marrying them!
This was a last minute booking for me and it was really easy.  All I had to do for this wedding was photography.  The bride's sister, who is in the military and ordained, conducted the ceremony.  Even though they booked my services a few days before the wedding, this wasn't that a wedding that was just thrown together at the last minute.  The couple was from Alaska, and they had their family and friends there.  There were  reception plans and even the gazebo at the hotel was booked in advanced.  Booking a professional photographer was one of their last priorities.
Luckily I was available.  Well, lets be clear here.  This is my first Halloween wedding I've ever done in my life.  I think I'll always be available on Halloween.  Hmmm….a Halloween wedding. Now that I think about it, it's a really cool anniversary date.  Every year, you get to dress up, maybe go to a party, maybe take your kid out trick-or-treating.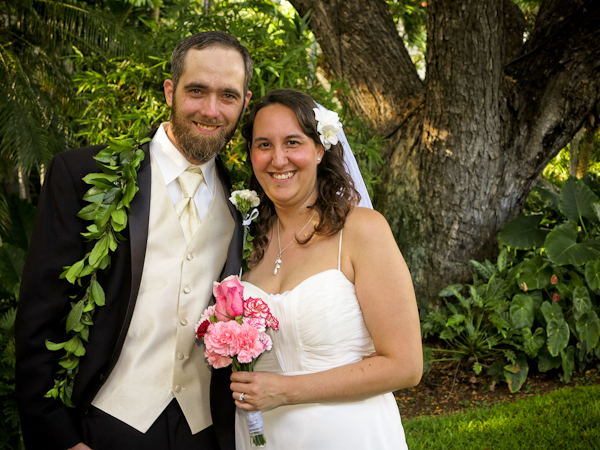 Just a simple shot in the garden before we headed out to the beach.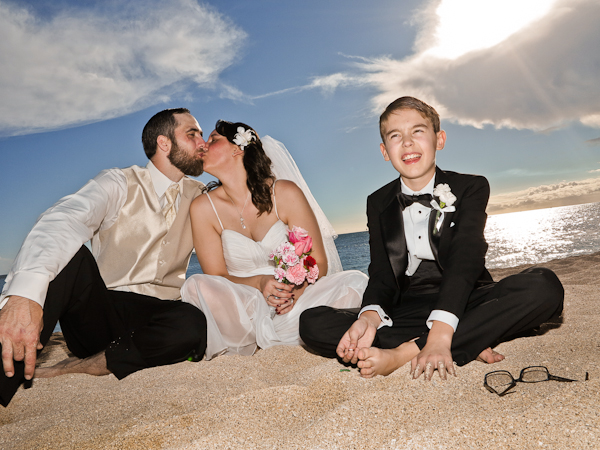 Yup, it's a posed shot.  But still a fun one to hang on the wall if you ask me.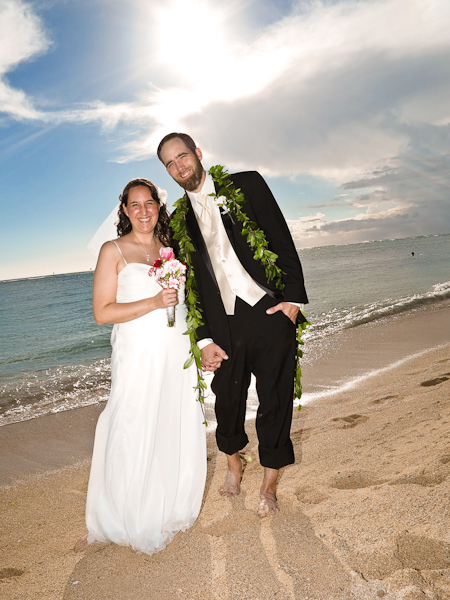 What you don't see in this shot is everyone else on Waikiki Beach.  Waikiki Beach is very crowded.  To the left and right behind me, and behind them, in the water are tourist.   
Okay…well, it's Halloween.  I couldn't finish this post without something Halloween'ish right?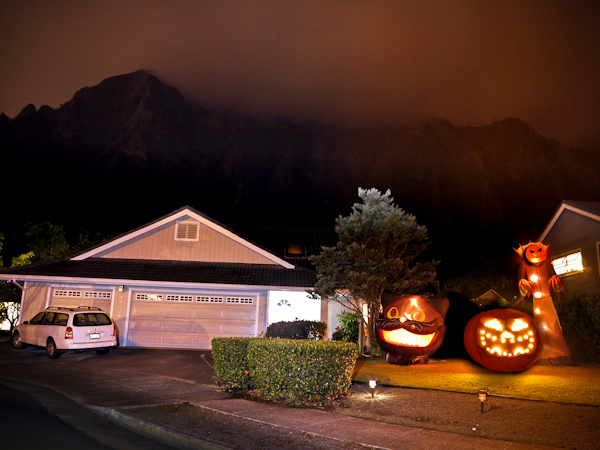 Here is my neighbors house!  Pretty awesome huh.
Hope your Halloween went well.  It sucked that Halloween fell on a Thursday instead of  a Friday.  Because it was a school night, the kids didn't come around that much so I'm left with a big bowl of candy!  The kids these days all go to the malls to get their candy.  I wish they would come through the neighborhood instead.  I think if they did, I would be motivated to create a haunted house and scare the daylights out of them…haha.   I remember when I was a kid, going door-to-door and getting scared out of my wits was part of the joy of Halloween.
Good times…good times.