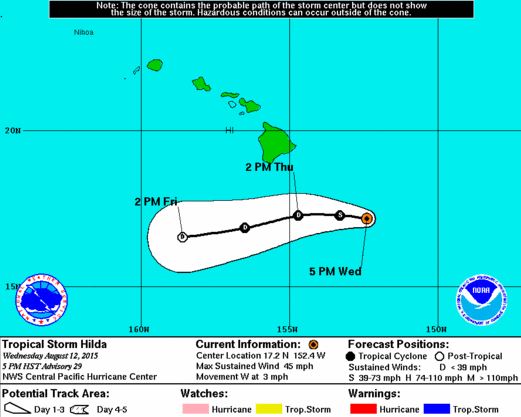 8.12.15 – Hurricane Hilda has been downgraded to a tropical storm and is now headed west of State of Hawaii.  It is also weakening drastically in strength.  Looks like Hawaii dodged another bullet.   We're not expecting any rain either!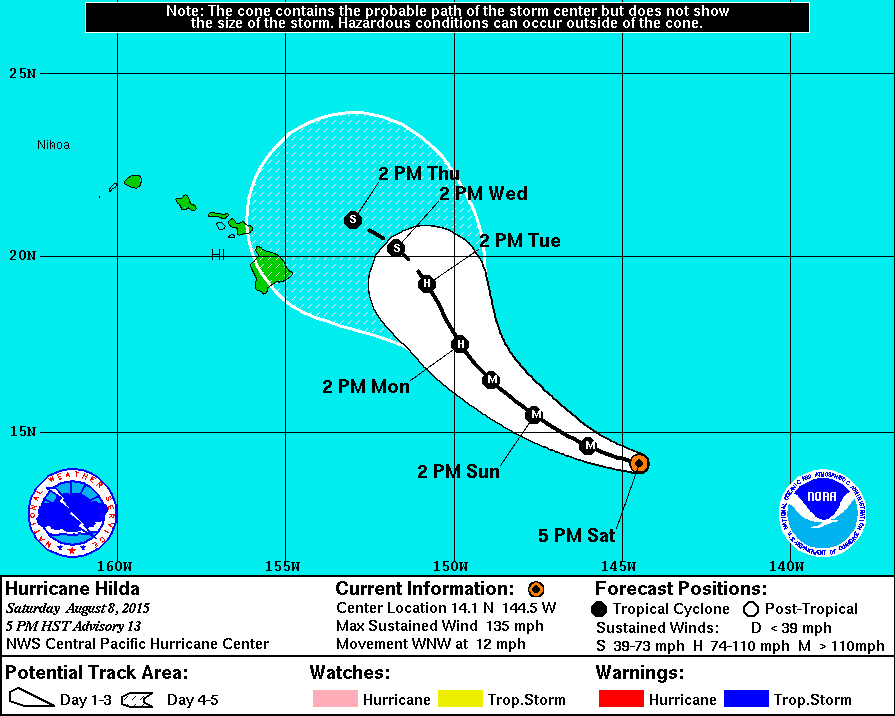 8.8.15  – So Hurricane Guillermo is gone.  Thank God.  Not only did I have great weather on my Friday wedding, but spelling Guillermo has been a pain in the ass.
So the bad news it that we have Hurricane Hilda stirring up some trouble.  It's a Category 4 headed a bit towards us. It is tracking a bit north though.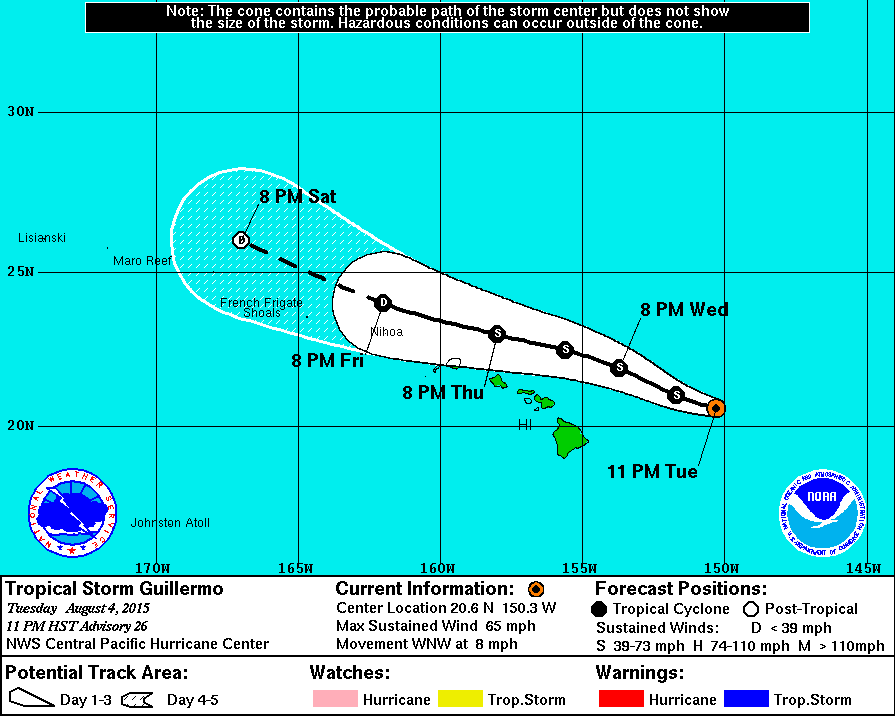 8.4.12 – So Hurricane Guillermo is no longer  a hurricane.  It's weakened to a Tropical Storm.  That's great.  But unfortunately, now it's tracking a little close to Oahu.  It looks like it's coming to come pretty close to Oahu, but will still miss us.  Well see what happens.  It's been freaking humid lately because of this storm though.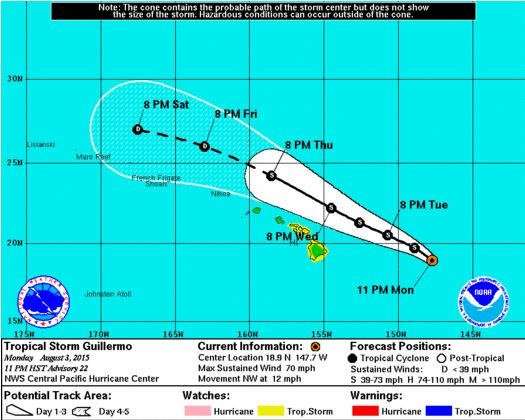 8.3.15 – Hurricane Guillermo has been downgraded to a Tropical Storm, and as of today, it is on track to pass North of Oahu.   The Big Island, Maui, and Molokai, are under a Tropical Storm watch.  Oahu, on the other hand, may not have its weather affected at all.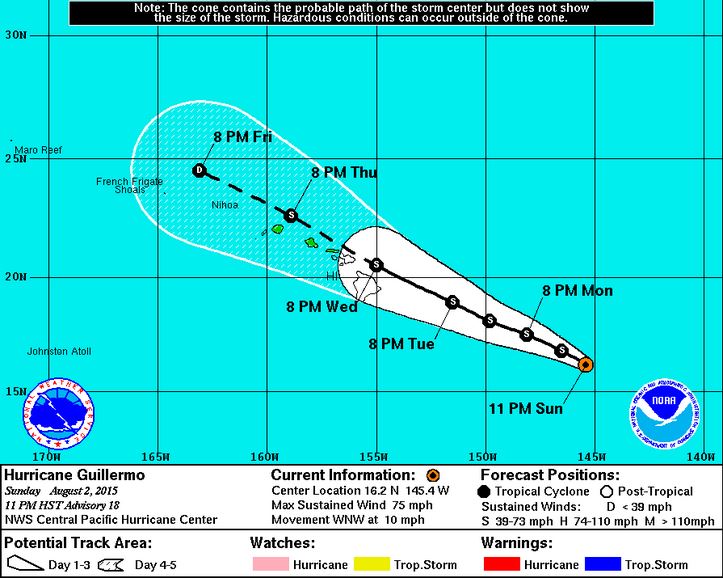 8.2.15 – According to the latest computer models, Hurricane Guillermo will be coming very close to our Island chain this week.   Meteorologist are predicting it breaks apart and arrives in the form of a tropical storm.   All I know is that this summer it's been "Florida Humid."   And this year, the Pacific Ocean's waters are a lot more warm than normal.   Warm water is what hurricanes crave.   So we'll just see what happens.  I do have a wedding scheduled this week for Friday.  It looks like we'll be in the clear, but I'm more worried about debris littering the beach more than anything.