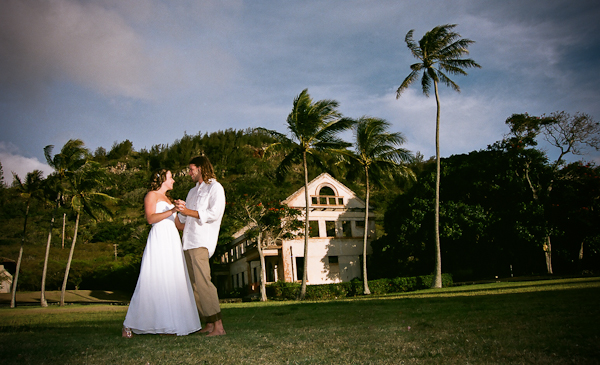 Here's a shot I haven't done in awhile. The abandoned building on the North Shore
JARED AND SHERRIE
Jared and Sherrie both admit they hate to have their photos taken.  Why? I am not sure, because both photograph really well.  Sherrie customized her own wedding package with me, opting for a minister, and and a rather robust photography 1 1/2 hour package that consisted of both film and digital package.  She did have a request that I didn't get in a long time.  Sherrie fell in love with the photos that I took of a couple near an abandoned building on the North Shore, and wanted to recreate that scene.   It had been seven years since I had shot at that abandoned building.  I guess it was about time I paid a visit back.
Lets start off with some ceremony pictures: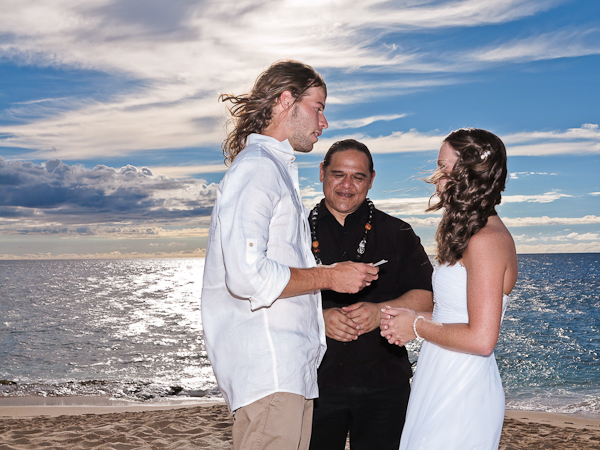 Jared reading his vows.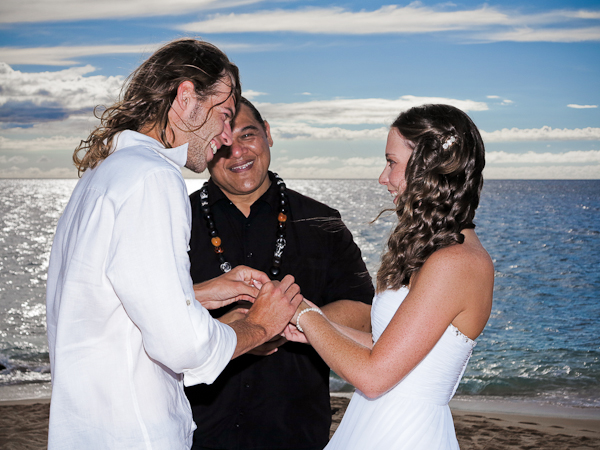 There go the rings.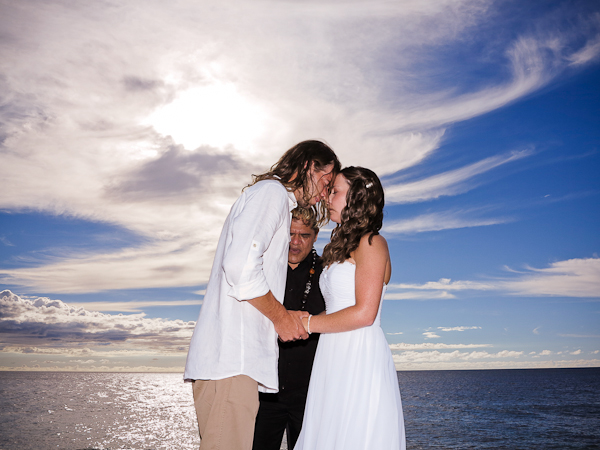 Part of the traditional Hawaiian Wedding Ceremony, the sharing of breaths.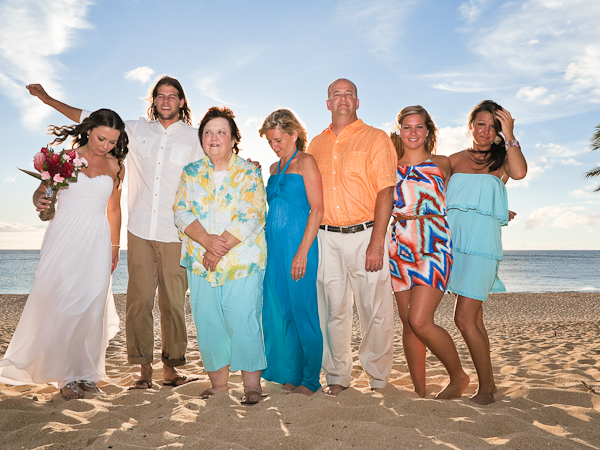 A candid shot when no one was looking!  Actually, it was a shot to test my lighting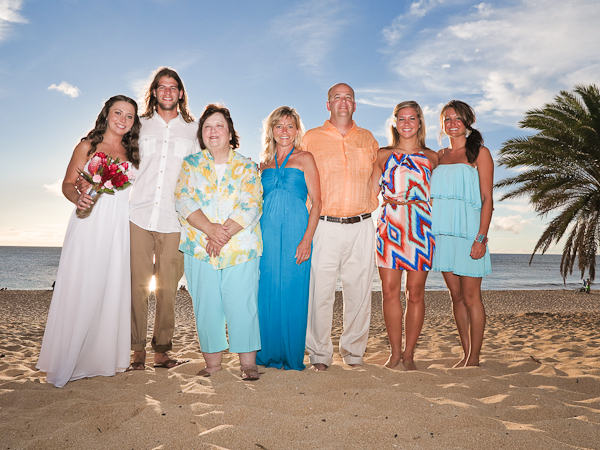 The real group shot, when everyone was ready.
Okay, lets move on to some of the special posed shots: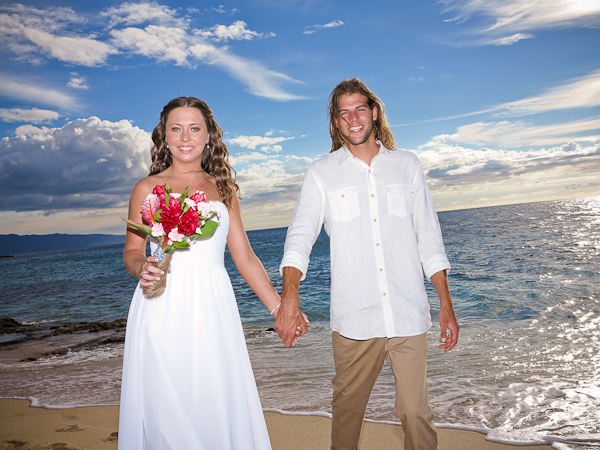 Lately I have been getting grooms with long hair.  I think its a good look and makes men look like rock stars.  What say you?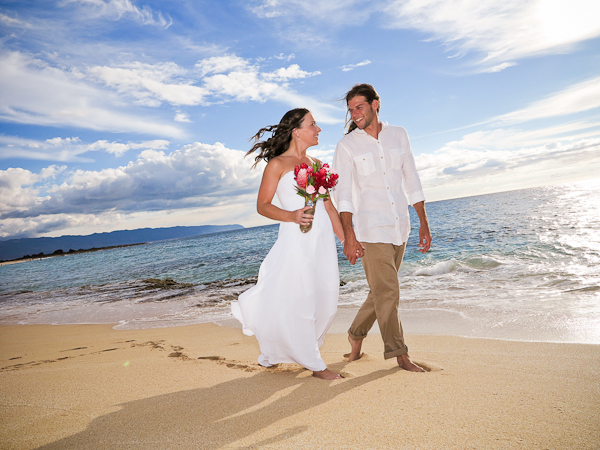 It's your usual romantic walk on the beach with the creepy photographer shot.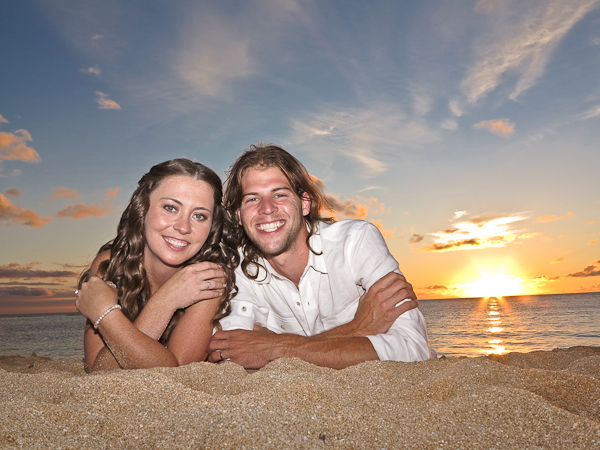 One of the last shots of the day, but not one of the last shots I'll show.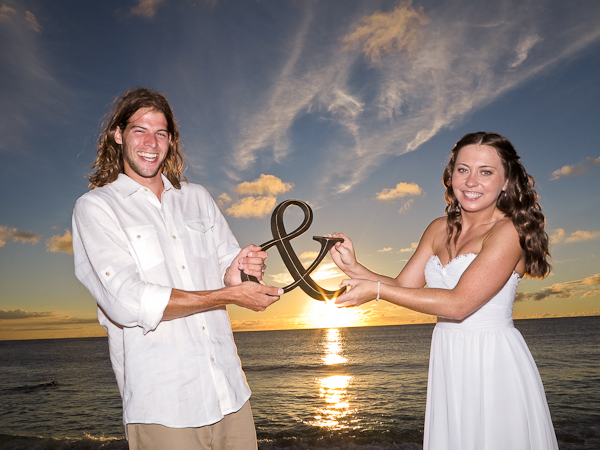 I think this is one of the coolest props that a couple ever brought with them.   In all honesty, my couples rarely bring props.
I'm thinking, "Now, they should…"
AND NOW, here come the shots I took with film.  As you can see, the picture looks less processed.  I wish you could see the actual print.  
The monitor does not give these photos justice.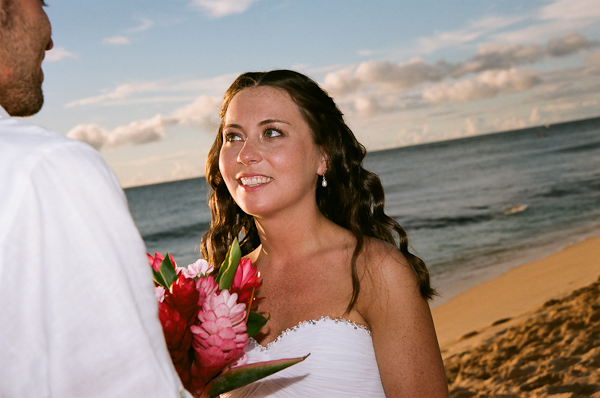 Isn't there a song called "Sherry Baby" by Frankie Valli?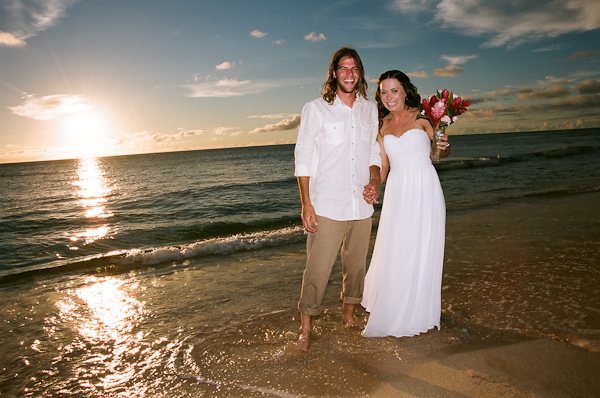 At Sunset Beach.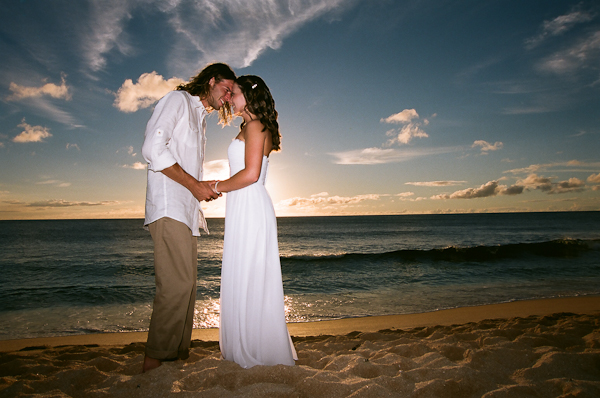 This pose works well even when there's no Minister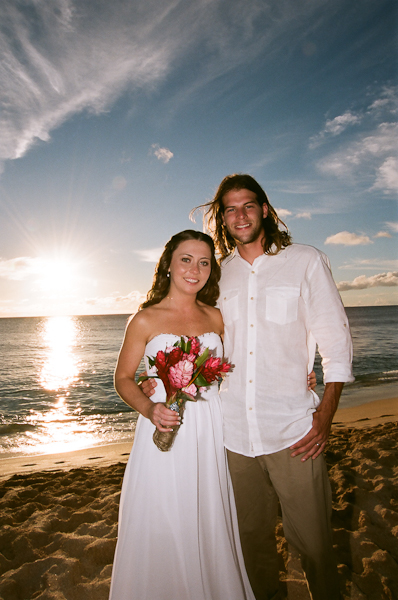 Congratulations to Jared and Sherrie!