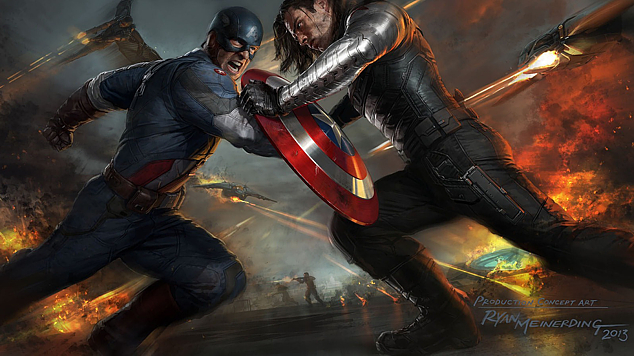 Captain America 2 was a pretty darn good movie.  I knew it was a good movie going in, after many of my fiends, and a few "movie review guys" who I respect, said it would be awesome.   I'm going to see it again in a few days with my family on DOLLAR HOT DOG TUESDAY NIGHT.   If there's one thing I like about Captain America, it's for the fact that the good guys actually kill the bad guys.   If there's any complaint I have against these Superhero movies, is that for the most part, they let their worst foe live to see another day.  That doesn't happen here.  Captain America is in the business of killing, and business is good.
The storyline was very good.   A little twist here and there, separated with some great action.  There are some slow parts, but maybe it's just slow to me because I think I may have ADD.
If you're going to watch Captain America 2, it's best that you watch Captain America 1 first, and probably the Avengers.   This is a sequel, so if you come in knowing nothing about Captain America, you probably will be lost.  But, I think you'll still enjoy the movie even if you're lost.
I do have some tips:
There's no need to watch the 3D version
There are two bonus scenes during the credits, so make sure you stay till the end-end-end.
Don't drink any diet soda during the movie, or else you'll ending up taking a bathroom break and missing a real important part.  There's really no part of the movie where you can take a good bathroom break.