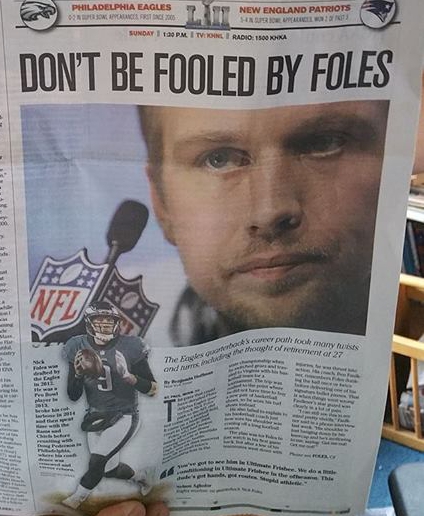 So many sportswriters got it wrong – again.
Anyone who knows me, knows that I'm a diehard Eagles fan.   It's in my bio and posted throughout this site.   I'm also a huge Nick Foles fan.   From the first day the Eagles drafted him, I've told friends, family, and anyone who listened, "That guy is going to win us a Championship."   The dude is just an all-around great guy.  Close to God, moral; and let's not forget to mention, one hell of a football player.   I thought he had a natural pocket presence, threw with incredible anticipation, and tossed one hell of a deep ball.
2013 Nick Foles threw for 27 TD's and 2 interceptions and made Chip Kelly's anemic offense under Michael Vick, look like something revolutionary.
Against the Raiders in 2013, Nick Foles threw for 7 Touchdowns in 3 quarters and could have thrown for more if Chip didn't pull him.
That year Nick Foles went to the Pro Bowl and was named the MVP
Despite these stats, sportswriters dismissed him as a fluke, a career backup, basically a nice name for a loser.  It was sad to see Nick as a benchwarmer for the past few years when I knew that he was capable of much more.   It was nice to see Foles back on the Eagles roster, but having him sit behind Wentz killed me.   Hate to sound a bit evil here, but I was kinda happy when Wentz went down – haha.   I said to myself, "Finally, Foles is going to have his moment to really shine."
The media, as predicted, was not supportive of Foles.   Many sportswriters called for the Eagles front office to hire Colin Kaepernick.    Really?   Sportswriters in Philadelphia were not fans of Nick Foles.  Could you believe that?   They hated him!
Fast-Foward a little…
Nick Foles demolishes the #1 defense in the NFL, the Minnesota Vikings and the media still doesn't give him credit.  They said he just had a fluke great game.  By the way:
Against the Minnesota Vikings, Nick Foles had one of the greatest quarterback performances of all time.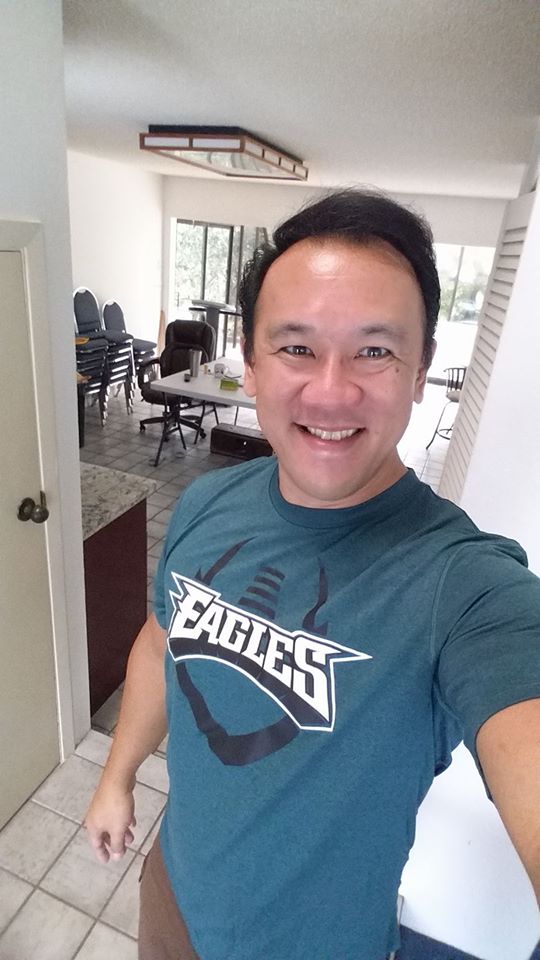 Me on Super Bowl Sunday.  I never work on that day beacuse I always said, "What if.."   This time, my "what if" actually applied!
Super Bowl comes around and it's Nick Foles versus Tom Brady.  And of course, it feels like no one thinks Foles can outplay Brady, except for me,  my parents, and a handful of friends.    Every pundit out there, doesn't choose Foles as their likely MVP candidate.   No one wants to bet against Brady and Belichick, and I don't blame them.  They say that it's the defensive line that will win the game for the Eagles, if anything.    Not Foles.   Foles was the Eagle's Achilles heel.
The pundits were wrong again.   The Eagles defense didn't stop Brady.  In fact, the Patriots didn't punt the ball once.   They had two great plays, which probably won the football game for us, though.
We know the story.  More than likely, you saw the story.  Foles played outstanding, much better than the rest of the team.   Making incredibly accurate throws down the field, between defensive backs, hitting his receivers in stride.  These passes by the way, were balls that Wentz struggles on.
That brings us to the present:
Nick Foles is the only quarterback to catch a TD in a Super Bowl
Nick Foles is a Super Bowl winning quarterback, something many quarterbacks in NFL can't claim
Nick Foles is the MVP of Super Bowl LII
Nick Foles is the only quarterback that brought a Super Bowl Championship to the City of Philadelphia
Of course, I need to add, that this was a team win.  When the Eagles need a turnover or a kick, a stop, it happened.  Everyone played a key role.
Now I wonder, what will the pundits say now?   That he was lucky?   Hmmm….. Maybe it's time for those writers to eat some major crow.