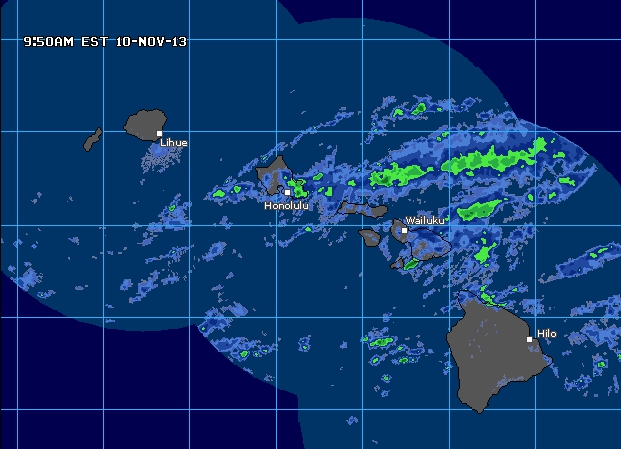 BAD WEATHER THIS WEEKEND, SHOULD CLEAR UP SOON
It's raining almost everywhere in Hawaii this weekend.  It started to get bad on Friday, right after my last wedding for the week.  Luckily I had zero weddings this weekend.  I've been flash flood warnings throughout the day, so I've been hunkered down in my house.  I live on higher ground so everything is okay where I live.  But just 6 miles down the road, to the North, it's flooding…bad.
Everything starts back up tomorrow, Monday, with a trash-the-dress photo session.  Then on Tuesday 11-12-13, I have 3 weddings.  The weather is supposed to clear up later today (Sunday).  Here's hoping that's the case.