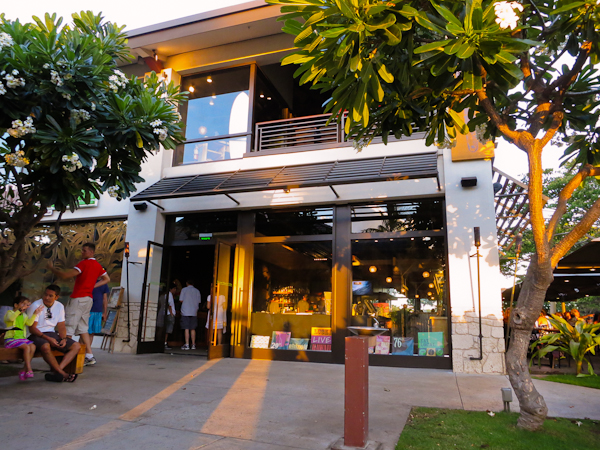 THE MONKEYPOD KITCHEN
If you're getting married at the "Secret Cove at Ko olina," or anywhere on the west coast of Oahu, The Monkeypod Kitchen should be on your short list of restaurants to dine at.  The restaurant is perfect for small sized parties, say 30 people and below.  While their menu selection is rather small, the majority of their featured dishes and appetizers are great.  If you get in your order before 5:30pm, most appetizers and personal pizzas are half off.    Along with delivering great tasting food, the Monkeypod also boast a collection of thirty-six different craft beers on tap.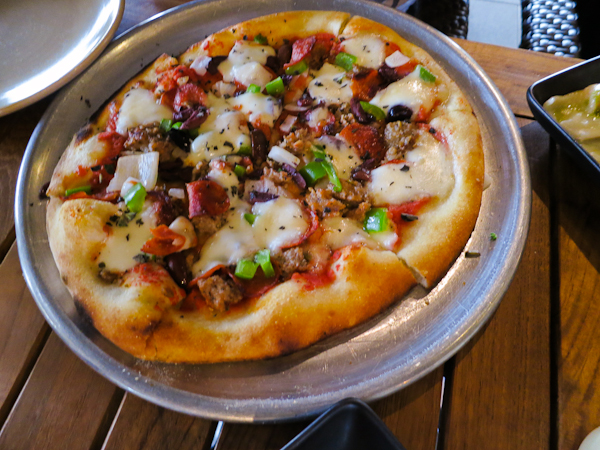 Their pizzas are half off during happy hour and can be ordered as an entree!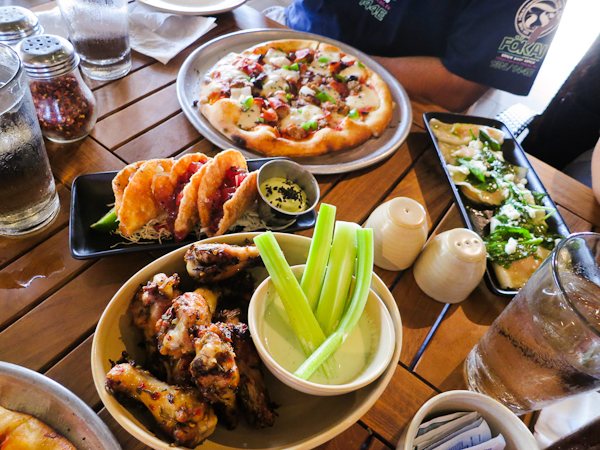 These chicken wings were really good.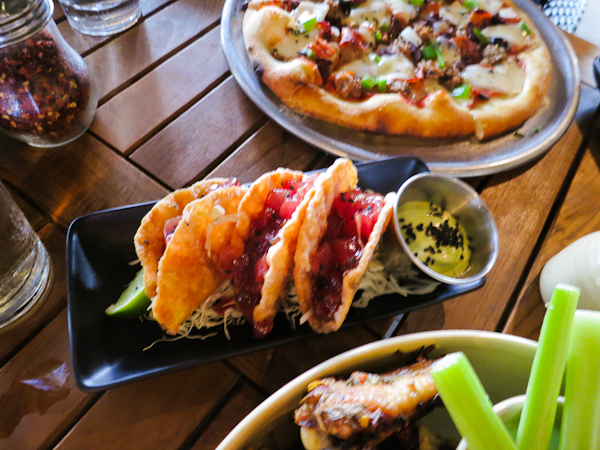 Poke (raw tuna) tacos with an avocado cream sauce.  This was really great.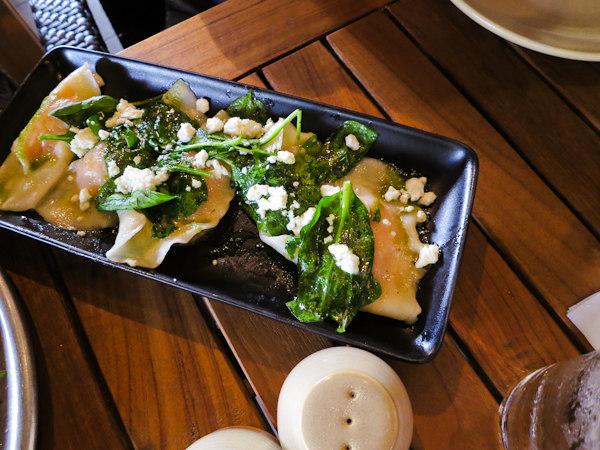 This is some type of ravioli appetizer and it was not good at all.
The price tag that goes along with dining at The Monkeypod can get quite large. It's nothing out the ordinary of an upscale restaurant; just don't expect Outback Steakhouse prices here.   On average; appetizers, wine, salads, entrees, and desserts, will run around $80 per person without tip.   I always tell couples to expect to pay around $100 per attending guest at your reception, so the Monkeypod comes in right on the money, literally.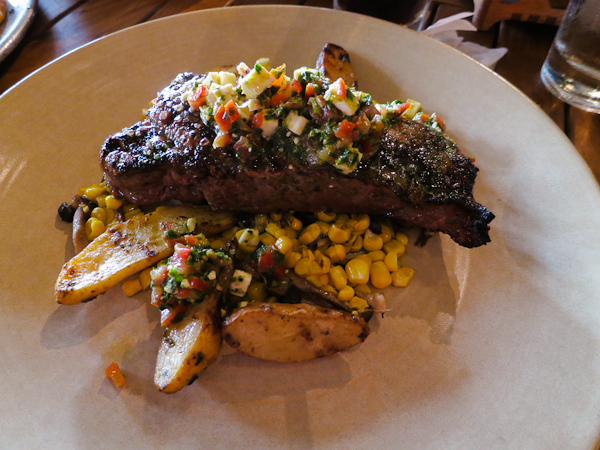 My steak was a grass fed piece of beef topped with some type of tomato cheese sauce.  It worked really well and was a good steak.
The cons?  Unfortunately, it's the live music.  It's not that they don't sound good, the music can be loud for some.  Let's face it, live music is loud by nature.  There's no other way to have it.  If you love live music, you'll love this place.  If you don't love live loud music, you may hate it. If loud music bothers you, request that you sit on the top floor, and farthest away from the music and it won't be a problem.  In my opinion though, the live music rocks; It really sets the mood.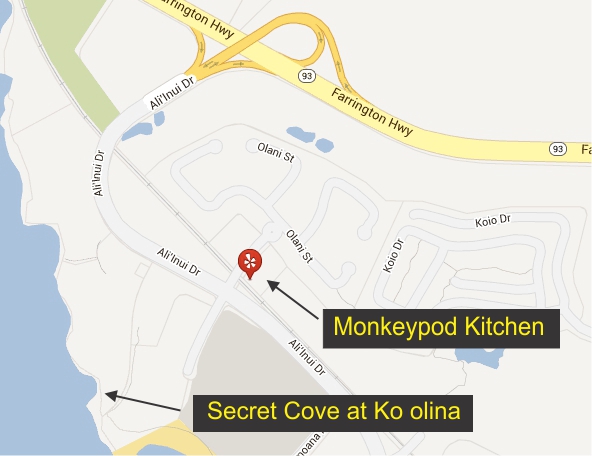 The Monkeypod is located on the Ko olina Resort, across from the JW Marriott and Disney hotel, and is just a ten minute walk away from the "Secret Cove at Ko olina."
92-1048 Olani St
Kapolei, Hi 96707
(808) 380-4086 It's best to call for reservations
CLICK HERE FOR THEIR YELP LINK