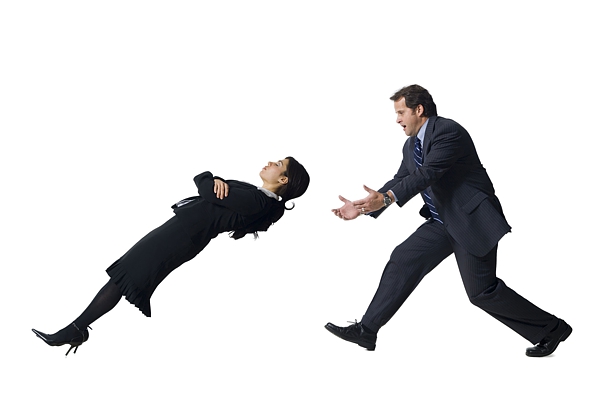 Choosing the right destination wedding planner is a lot like poker.  Sitting at the table are the wedding planners who are fighting to win your business.  And determining the planner who holds the winning hand can be rather tough. Obviously, you don't want to give your business to a planner who has bluffed his way to the winning circle, with a losing hand.  You're looking for a planner with the royal flush (that's affordable to you), and the one who has been trust worthy from the beginning.
The real question is that how do you determine the winners from the losers; especially when you only have a website, online reviews, and a cordial conversation to go on.
Like a seasoned poker player, you read their "tells."
Here are my top five "tells" of a "questionable" Hawaii wedding planner:
ACCESSIBILITY – Wedding planners should be like doctors!  Always on call, and easily accessible to their clients.   When you call, they should answer the phone!  When you email, they should return your emails promptly!  If you constantly get an answering machine at all hours of the day, that's a problem.  If your potential planner is difficult to get a hold of, this most likely means that planning is not their full time job and they can't answer their phone because they're at work!There was once a wedding company that had a great looking website, great wedding photos (that were stolen from other companies), and so-so content.  They booked a handful of weddings, but they were very difficult to get a hold of.  Why?  They were full time college students, and out of their league.
SLOW RESPONSE TIME – They promised you they would return your phone call in a few days or emails.  You haven't heard from them from in two weeks, and the clock is still running.   This is purely bad customer service and unacceptable.  Slow response is a symptom of laziness and disrespect, and a precursor to other forms of bad customer service to follow.Do I have to really have to tell you to run?Unfortunately, slow service is quite common when dealing with hotel catering departments.  Hotels are notorious for bad customer service when it comes to planning weddings.

IMPERSONAL EMAIL RESPONSE TO YOUR INQUIRY – You want your wedding a certain way, have certain ideas.  You think you found the right wedding company, so you tap out a friendly email, give a brief description of who you are, how excited you are to have found their website, and what you're looking for in your wedding.  The total length of your initial email is maybe two paragraphs long.You get back a simple one liner email, that's very impersonal and looks like this:

"Dear Customer, When is your wedding."

Not only is this just plain rude it shows a lack of enthusiasm on their behalf to plan your wedding.  A hint how you will be treated in the future.  They are simply treating you like a number.

Move on.

OVER PADDED WEDDING PACKAGES – Does it seem that the wedding package that your wedding planner is advertising is fluffed up a little too much, like Stay Puff Marshmallow?  Their packages are similar to eating dinner at an overrated fancy restaurant that fills you up on appetizers, and gives you an entree fit for a starving child in Ethiopia.  A whole lotta fluff, little meat.An overly padded package means your coordinator is spending your precious money on themselves, and not on quality vendors that could actually make a difference.  This is my pet peeve with my competition.

I wrote an entire article on this subject that can be found by clicking here.

IF YOUR POTENTIAL

OAHU WEDDING PLANNER

, TELLS YOU THAT WAIALAE BEACH PARK IS A BEAUTIFUL BEACH – Waialae Beach Park is the most popular beach park to get married at because it is the most convenient location for a wedding coordinator to plan multiple weddings per day.   Waialae Beach is not a beautiful beach.  Unless you want to get married behind a condominium, on or near a sidewalk, Waialae Beach Park should be your last option.If your wedding planner feeds you the bold face lie that Waialae Beach Park is a beautiful beach park, hang up the phone, and find another.
Find out more about Waialae Beach Park by clicking here.
So these are my five tells of spotting a questionable wedding planner.  Of course I'm being a little nice when I label them as questionable.  I could just outright call them jerks, liars, sleaze bags.   Yeah, but in this day and age, I have to be "sensitive" to even the butt-heads out there.